EXTRAPLAATS#2
2021
ExtraPlaats ExtraWerk is a collaboration between Plaatsmaken in Arnhem and the stencil (riso) printing workshop of Knust/Extrapool in Nijmegen. Both selecting five artists to contribute 4 pages. It is a literal fusion between riso and screen printing. In this edition glow in the dark ink and neon was used so the book is extra special with a blacklight torch.
Featured artists: Ruth van Beek | Lysandre Begijn | Koos Breen | Martine Johanna | Masha Krasnova-Shabaeva | Guido Nieuwendijk | Qiaoyi Shi | Wouter Venema | Lasse Wandschneider | Alex Walker
Available at;
stichtingplaatsmaken
extrapool / knustpress
Featured work:
MOLESKINE
2022 mesa arts museum

The Annual Moleskine Project - a collective exhibition of artists' sketchbooks from around the world co-curated by gallery owner Ken Harman and Sydney-based artist Rod Luff. Featuring artists from around the world, this format driven exhibition spans various artistic styles and mediums, delving into the artists sketchbook. The exhibition made it's initial debut at Spoke San Francisco in 2011. Featuring both emerging and established artists, the exhibition is a continuation of the project, in which artists are provided with a Moleskine book in order to create an original piece within the pages of the book.

About the exhibition, co-curator Rodrigo Luff explains that, "the show is a tribute to how artists have developed and grown by using sketchbooks to dive deeper into the personal realms that fuel their artwork, exploring new ideas, concepts and even experimenting with different media and styles. An energetic visual dialogue of imagery flows from frame to frame, forming a collective sketchbook that allows us to appreciate the radically individual approach taken by each artist." Featured work: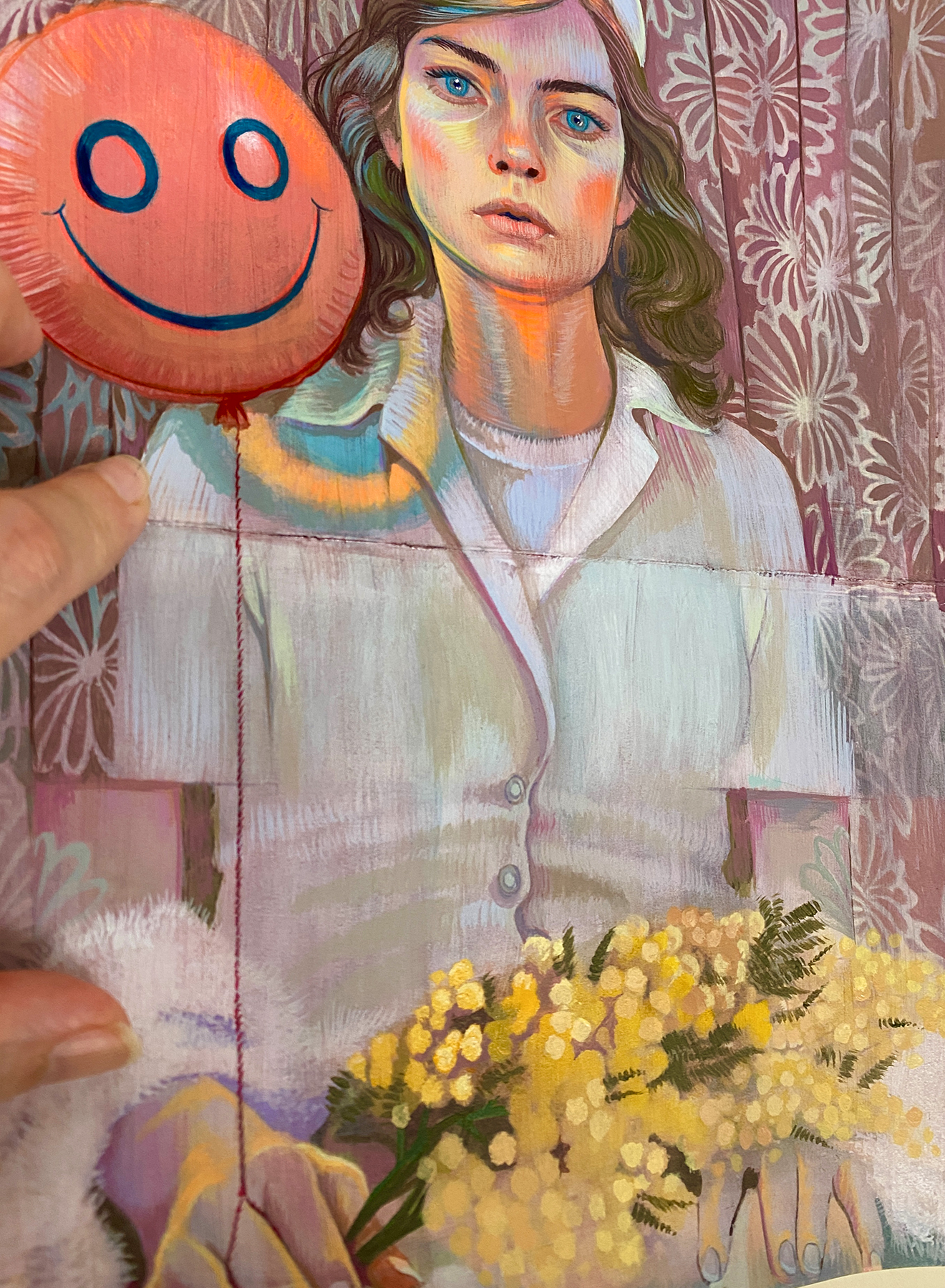 MILK
2013

Limited edition riso book, sold out

Featured artists: Martine Johanna / Archibaldt a Volonte
︎
DRAWING PRACTICE

The drawing process is the ultimate quiet escape hypnotic in both execution and observation.